SecOps Consulting
End-to-end services trusted by Companies around the world
With each passing day, cybersecurity attacks are increasing, making detection, prevention and mitigating cyberattacks a specialized SecOps job to stay ahead of attackers.  Supaana Solutions highly skilled SecOps (Security Operations) team provides you an edge to risk assessment by monitoring, logging, and analyzing data and processes to protect organizations assets. All these operations are performed through SOC (Security operations center).
SecOps Team
As SecOps teams delicately focus on security of Infrastructure and applications,it needs to work in sync with  IT operations and DevOps teams to help predict security concerns well in advance. It leads to the following benefits.
Effective Communication and collaboration
A quick and effective response
Threat prevention and continuous protection
Security expertise takes care of compliance needs
Enhanced business reputation and Goodwill
SecOps Team roles
The way organizations constitute the SecOps team determines its success in preventing cyber-attacks. CISOs and other business heads need a team with clear roles and responsibilities. Key roles in this domain are:
Incident Investigator, for continuously looking into monitoring logging and analyzing.
Incident Responder, for taking care level 1, 2, 3 responses depending upon the threat.
Sr Security analyst, to review in depth and provide inputs on remedies and postmortem of incidents.
Security Operation Center Manager
Cloud security specialist
Security architect
Developing Blueprints
Supaana Solutions help small to midsize organizations at various levels on above specified roles and requirements. We set up a virtual SOC for our customers with dedicated SecOps professionals. Our team works as an extended remote arm of the organization's core team and assists them to achieve their goals of threat detection, response, and remediation. We follow standard process by making runbooks and playbooks as per customer deployments, identifying week security aspects of infrastructure, including DNS security, network detection and response by monitoring firewalls, data discovery for sensitive data, data consolidation and security, deep packet level inspection by mirroring traffic and verifying access control roles and responsibilities across organization. Our services are great plus for small to medium organizations having tight budgets.
Supaana Solutions – Benefits of Virtual SOC
Cost
Organizations Management and CISO are always looking for ways to reduce Capex and Opex spend. Cost of building onsite SecOps teams involves not only money but also time. Number of employees, applications, and hardware needed to run the SOC exhaust allocated budgets. With thin security resources security operations hamper the objective of curtailing cyberthreats.
Reliability and availability
Virtual SOC works 24/7/365 days. They can respond to incidents in off hours efficiently. The Virtual SOC setup in the cloud requires only applications access for monitoring, logging, and analyzing in the cloud infrastructure. Reliability and scalability of cloud infrastructure benefits overall operations of SecOps Team.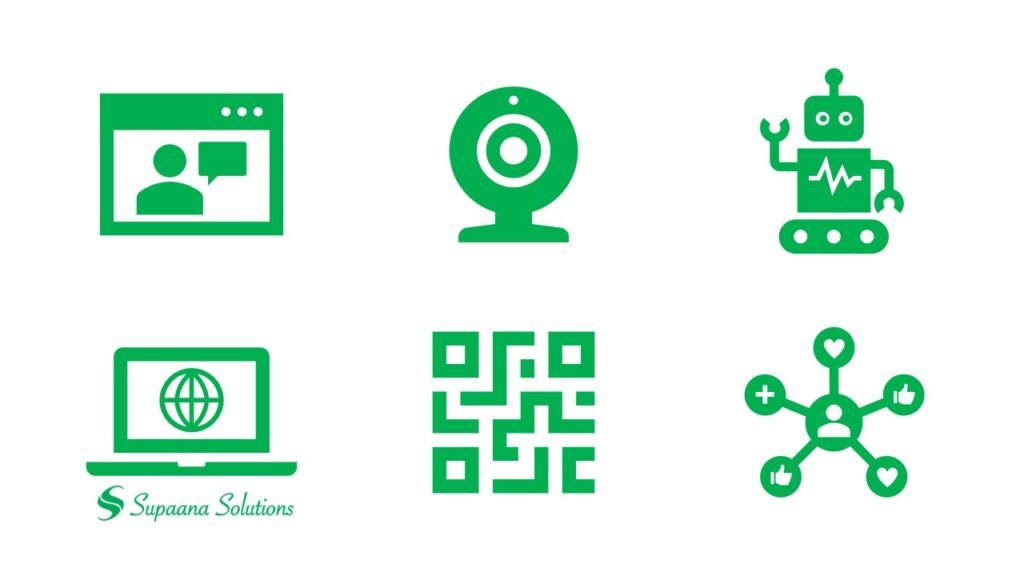 Budget and Talent
Cyber attackers are not only targeting high-net worth companies, hospitals, banks, educational institutions and  national critical assets but increasingly smaller companies are on target of these groups as well. They neither have the talent nor budget to manage security operations for themselves. For these reasons small to midsize companies consider virtual SOC as a viable solution.
Regulations and compliance
In house teams under the process of meeting deadlines of projects sometimes ignore rulebooks and runbooks which leads to compliance issues. A fully or partially outsourced virtual security operations center helps companies to build compliance and pass audits in an effective way and help in gaining customer trust.
Talent Shortage
With ever increasing ransomware attacks and cybersecurity skill shortage, a partial or a fully outsourced virtual security operation center is the only viable option for small to midsize companies.
Aggregate advantage
Virtual SOC service providers can gather more data on the type of cyberattacks in its entire customer base. Detection and analysis capability at one site is a great advantage for the other customers as it decreases incident report, response, and remediation time. Managed virtual SOC provides better service value against the in-house SOC.
 ITOps Vs SecOps
ITOps is responsible for business continuity applications required for internal user to perform day to day tasks using internal or external applications. For external users' application required for communication, to know product and services or applications for getting support.
SecOps is a highly skilled professionals focused on monitoring, assessing threats and help companies to intelligently predict and address security concerns on regular basis.